Ethics & Philosophy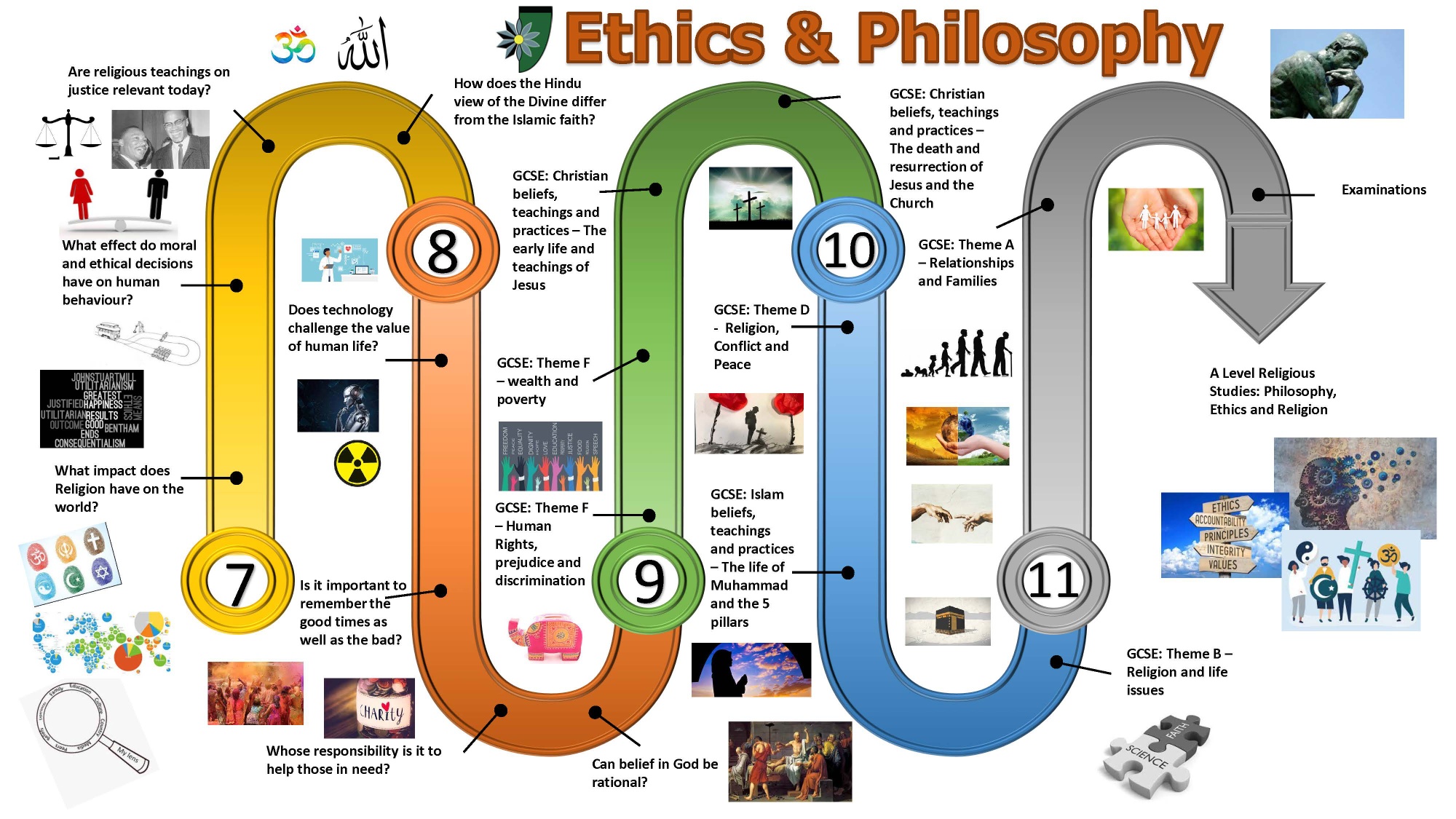 Curriculum Intent
Students are to acquire core knowledge and understanding of the beliefs and practices of the religions and world views which not only shape their history and culture but which guide their own development.
Students should be religiously literate and able to hold balanced and informed conversations about religion, belief and values.
Students should be sufficiently confident in their own beliefs and values that they can respect the religious and cultural differences of others, and contribute to a cohesive and compassionate society.
Years 7- 9
Years 10-11