Science - Biology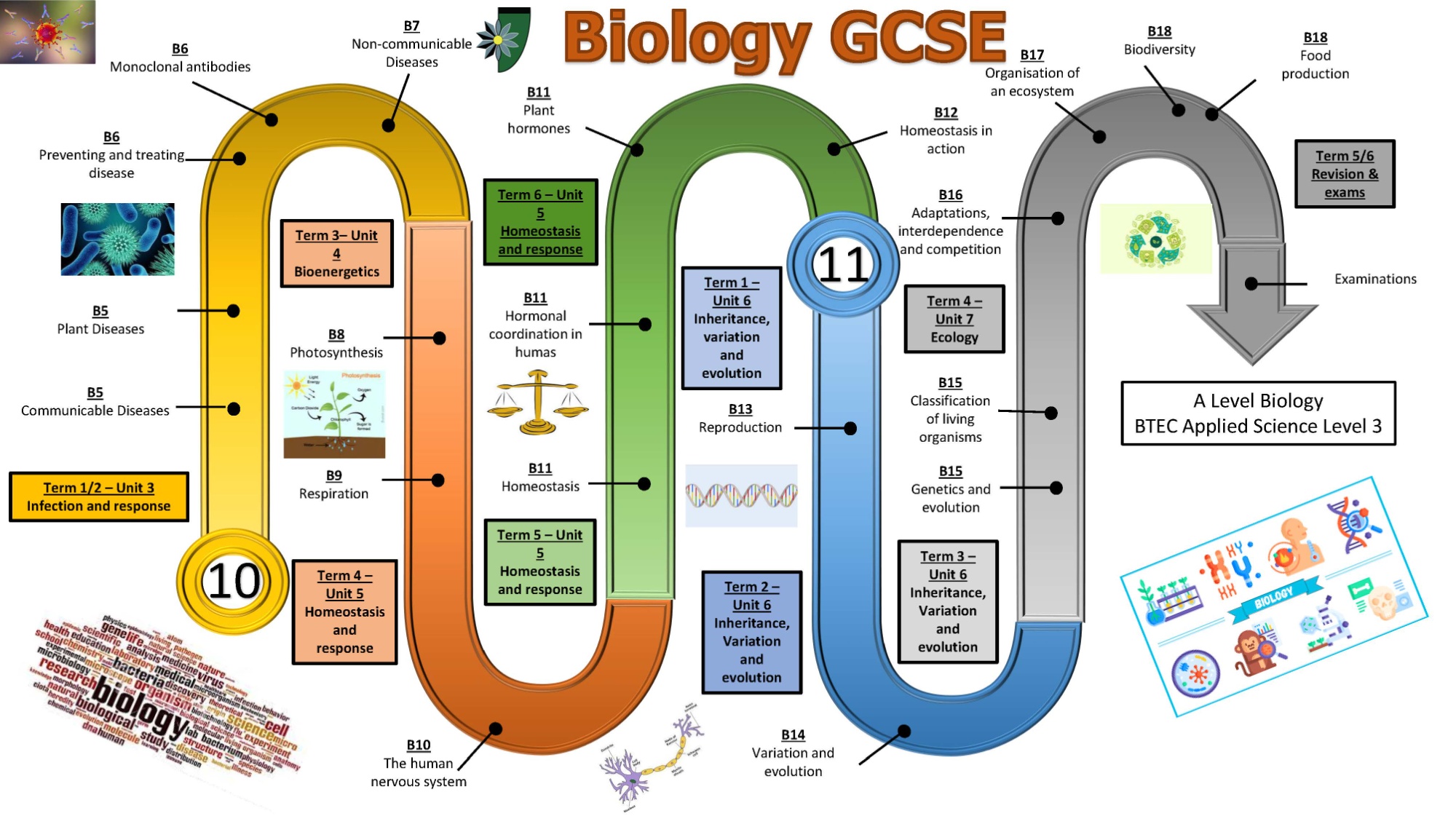 Curriculum Intent
Ensure all learners are engaged and perform to the best of their ability.
Develop successful learners who can apply scientific knowledge and understanding correctly to both familiar and unfamiliar contexts in the world.
Foster a curiosity about natural phenomena that is underpinned by knowledge and the power of rational explanation.
Develop an understanding for the processes and methods of science and understand the uses and implications of it.
Appreciate the breadth of career pathways available with links made to STEM
Two pathways are offered at GCSE; AQA triple and combined science. The fundamental aims of the courses are the same. Student's are provided with the opportunity to:
Develop their scientific thinking.
Use experimental skills and strategies.
Apply the cycle of collecting, presenting and analysing data.
Use scientific vocabulary, quantities, units, symbols and nomenclature.
Demonstrate a range of mathematical skills.
Combined Science includes slightly less content than Triple Science. The selection of students to follow a particular pathway is informed by their Year 9 assessment results. This is then reviewed at critical points throughout Year 10 and 11 both formatively and summatively to ensure students are on the pathway most appropriate for them. Students are placed into groups according to their ability in order to facilitate the teaching of the specification. This enables the lower sets to be smaller groups to provide more one-to-one teacher support for those that are not making expected progress.
Years 10-11