Careers Update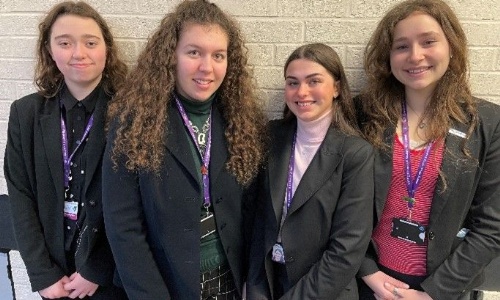 Great News! We have appointed our first Careers Ambassadors in school. Madeline 12A, Lizzie 12A, Scarlet 12A, Natalie 12A,
Their role is to Champion Careers throughout school by visiting Tutor groups, talking about their experiences, A level subject information, hints, and tips on sixth form life and answer any questions students have. They will assist with Careers activities whenever possible, attend open evenings, and produce Careers Notice boards with information on tried and tested resources.
Year 11 – Careers and Sixth Form Choices
Careers Guidance interviews will continue until Easter.
Year 11 students will also attend a counselling interview in the coming weeks with Miss Chant, Head of Sixth Form to discuss their Post 16 options.
The UCAS WIDGET is now available for Sixth Formers
The UCAS widget is an additional link for students and parents/carers to locate important information about higher education and the UCAS application process.
Through simple and intuitive navigation, it's easy for users to increase their knowledge of the information and advice UCAS has to offer. The content will be reviewed regularly by UCAS, so it remains up-to-date and relevant.
7 – 11 February - National Apprenticeship Week – Raising the Profile
7 – 12 March – National Careers Week – Promotes Careers Guidance across the UK