Library News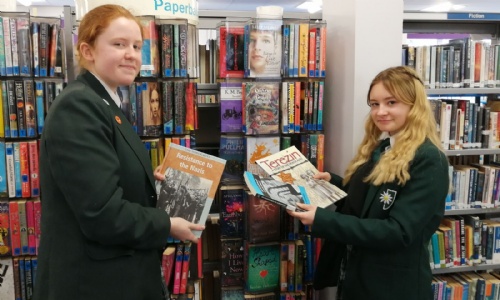 This week in the library our student team of library captains have been preparing a special display to commemorate Holocaust Memorial Day on Thursday 27 January.
Our enthusiastic team have shared in a discussion on how vital libraries are as centres of knowledge, and for providing a safe and inclusive space to read and learn about important historical events. Having access to a collection of books can really help our students to gain a realistic understanding about the complicated world that we live in. Biographies, history books, personal testimonials and fictional writings all remind us never to forget, and the importance of legacy and of continuing to share the truth.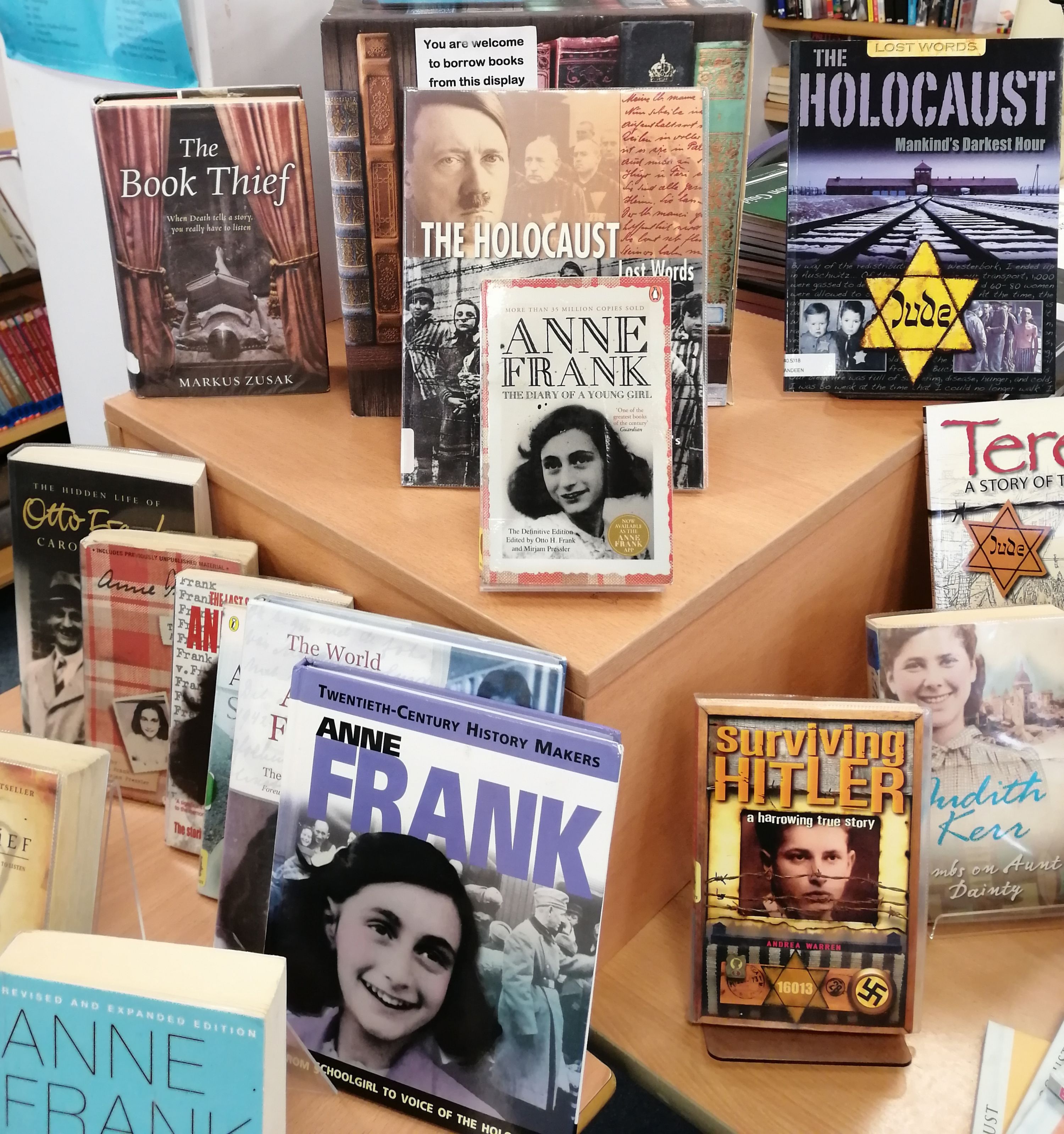 The display will be in place for one week and students may browse and borrow from a range of fiction and nonfiction. Thank you to all the library captains who contributed to the discussion and display.
Mrs C Gibson
Learning Resource Centre Manager