Expectations around testing and self-isolation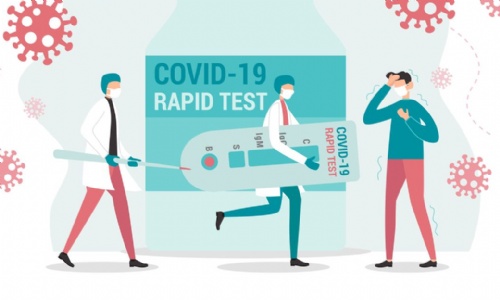 Testing expectations and our contingency plan
Please continue lateral flow testing your children twice a week (Sunday evening/Monday morning and Wednesday evening/Thursday morning are recommended) and loading the results on both the NHS and school platforms. It's quick to do by following this link to our home page Kesteven & Sleaford High School - Home (kshs.uk).
As I write this we have 10 students across the whole school self-isolating though we recognise that numbers can change quickly. Amongst staff, we have seen 12% of our teachers absent this week with English teaching most disrupted. Most of those teachers are delivering live lesson from home into the classroom, and I'd like to thank our brilliant team of cover staff and teaching assistants as well as other teaching staff who are ensuring that lessons go ahead with minimal disruption. We do have a contingency plan in place should the number of self-isolating staff mean we can no longer deliver learning as per your child's usual timetable. This plan makes use of our online expertise and our team of cover staff but ultimately if we can't supervise students in school safely, we will notify you of a temporary period of time when your child will need to access live lessons virtually from home. In the first instance this will apply to Key Stage 3 year groups in turn. This contingency is a very last resort and simply planned for the very worst case scenario. Like the government, our intention is to keep students access to learning in school our highest priority. More details will be shared should the need arise.
Students continue to wear masks around school and in lessons. This will be reviewed on 26 January in line with the Government guidance.
If your child tests positive
Confirmatory PCR tests following a positive lateral flow device (LFD) test result have been temporarily suspended from Tuesday 11 January. This means that anyone who receives a positive LFD test result will be required to self-isolate immediately and will not be required to take a confirmatory PCR test.
Further guidance can also be found here in section 5 here Stay at home: guidance for households with possible or confirmed coronavirus (COVID-19) infection - GOV.UK (www.gov.uk)