Wellbeing For All – Festive Kindness Tips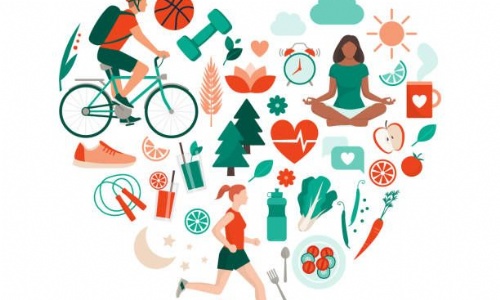 We know this festive period may be particularly difficult for many. We have been working on the 5 ways to wellbeing in our Wellbeing Wednesday sessions and also considered the gift of 'giving'. We thought it would be helpful to send some tips for the festive period for all our families.
Festive kindness tip 1: Express gratitude
Why not take time to thank someone this festive season who has recently supported you or shown kindness to you. Living through a pandemic can make it harder to focus on the joyful things in your life, but if you take a moment to reflect back, you can remember the small acts of kindness that you have received in the past, and that memory can make you feel a little bit lighter. A bonus is that by thanking someone else for their kind gesture you can help them to feel lighter too.
Festive kindness tip 2: Practice balance and self-care
Take a moment to reflect on how you're feeling and then make a promise to take time out for you today.  It's very easy to give away all of your energy this Christmas, especially if you are finding things hard yourself and want to focus on others. But remember to leave enough for you – as kindness has to start with yourself. So, do something kind today: whether that's treating yourself to something small, doing something you enjoy or spending some time in nature.
Festive kindness tip 3: Connect to others
Connect with someone experiencing isolation or loneliness, or just a loved one who you miss this Christmas. People who live alone and feel isolated or live in households where they feel alone, can find that this has a negative effect on their mental health. By arranging a phone call, video chat or posting a note or a card you can help to combat this loneliness.
So, get creative, get in touch and make a big difference with a kind act today. A Christmas card through a neighbour's door could be enough to bring a smile to their face. Don't forget our young people can connect with our Year 13 Wellbeing Ambassadors who are on hand at lunchtimes to talk to.
Festive kindness tip 4: Maintain traditions
Try to maintain traditions this year if they are important to you and your community Whether it's cooking a specific meal or decorating the Christmas tree on a certain day, by maintaining these traditions you can provide an act of kindness to yourself and your community.
For those who struggle with an eating disorder, or have in the past, maintaining festive traditions based on eating food can be difficult. Reach out to Beat on 0808 801 0677 or on their one-to-one webchat service.
Festive kindness tip 5: Get creative with your gift-giving this year!
Perhaps you could handcraft gifts, donate to a charity, or donate time to help loved ones or a worthy cause this year.
Lastly, have a look at our guide this month for 'Being Kind online' and the 'Christmas Connect' guide from National Online Safety.
Mrs D Collett
Assistant Headteacher – Pastoral and Wellbeing