Year 12 and 13 Visit to the Tower of London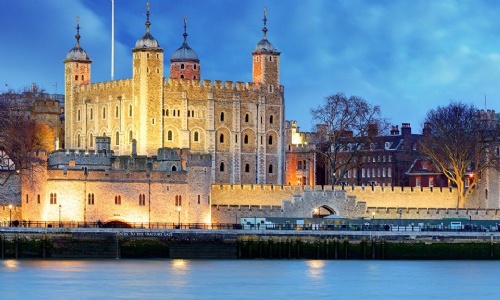 On Thursday 2 December History students in Year 12 and 13 visited the Tower of London. We were welcomed at the Tower by a historian who specialises in the reign of Henry VI. The students were given an overview of the development of Tower through history and then were led on a personalised tour.
The students were posed the question: To what extent can we trust the Tower of London as piece of historical evidence? The tour involved looking at some of the events that supposedly took place at the Tower of London and then using contemporary evidence to analyse if the events were myths or truths. The events and locations analysed included the murder of the Princes in the Tower, Clarence Duke of Gloucester's drowning in a vat of Malmsey wine and the death of Henry VI who supposedly died of 'melancholy'.
After the workshop students were given time on their own to explore the rest of the Tower, including the Crown jewels. Some students were lucky enough to see the crypt of Thomas More, an area normally closed to the public and others were enraptured to be able to see where Anne Boleyn spent her final days.
It was an honour and pleasure to accompany such a lovely group of students who represented the school and the joint sixth form in such as exemplary way. The opportunity for students to see History for themselves is invaluable.
Mrs E Constantine
Teacher of History