Careers Opportunity – Post Year 13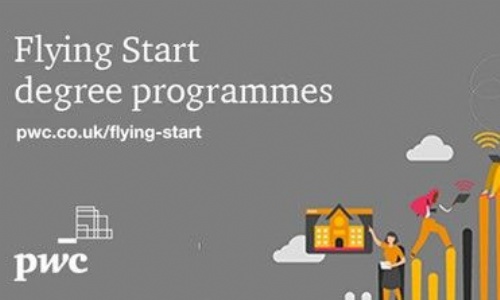 PwC's Flying Start degree programmes are open for applications, with opportunities to study for Accounting, Business Management and Technology related degrees at a range of top universities across the UK.
On one of PwC's Flying Start degree programmes, you'll have the opportunity to go to university and start your career at the same time. You'll get to work with world-class clients and be part of our highly skilled teams. Studying at university you'll get to experience the full-time student lifestyle but with integrated paid placements at PwC, you'll have some money to enjoy it too. You'll gain a degree, and hopefully impress us enough to secure a graduate job with us after you graduate.
To find out more please visit our website, or you can apply here.
Join us for our Virtual Classroom events to find out more about PwC, our degree programmes and hear from those who have joined us from school or college. Click here to register.