Spotlight on Sport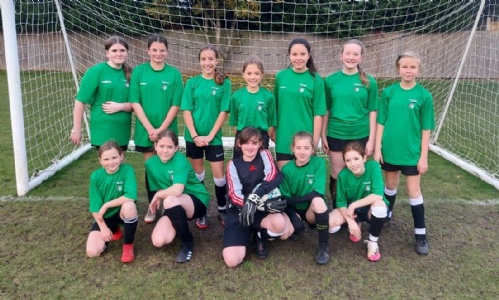 Round up of the latest KSHS sporting achievements
The photo is the Year 7 Football Team v Priory Ruskin Academy
Results
Age Group
Opposition
Date
Score
Result
Football
U12
The Priory Ruskin Academy
Wednesday 3rd November @ The Priory Ruskin Academy
5-4
Win
Upcoming Fixtures
Age Group
Opposition
Date
Netball
Year 9
Sir William Robertson Academy
Tuesday 16th November @ Carre's
Cross Country
All years
KSSA zone competition
Belton House, Grantham
Football
Year 7
Priory Pembroke – Match 1
Thursday 25th November @ Cherry Willingham
Year 7
Priory Pembroke – Match 2
Thursday 25th November @ Cherry Willingham
Student Success
Holly 11L – Regional Swimming
My main hobby is swimming and I am a member of Lincoln Vulcans Swimming Club. I train 6 times a week which requires lots of discipline and good time management for being able to get my school work done!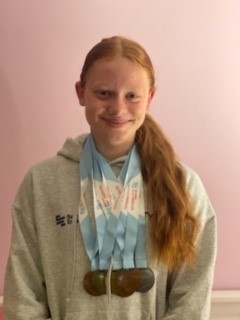 I qualified for all the events at the East Midlands Winter Swimming Championships at Harvey Hadden Sports Centre in Nottingham, which took place on 6th/7th November. It was a fantastic full weekend of swimming, starting at 8am and, with finals, not finishing until 7pm. Like many activities, it's been significantly impacted by Covid and it was great to be competing again and seeing my swimming friends from other clubs in the East Midlands. During the short breaks from competing, I continued with my revision for my GCSE mocks!
Over the weekend, I competed only in seven events, and was so pleased to get into the finals for all seven. I medalled in six events, with three golds, one silver and two bronze, missing out on a 7th medal by fractions of a second! I am currently the fastest 15-year-old female in Britain for my 200-metre individual medley.
I have now qualified for eight events for my first English Winter Championships at Ponds Forge, Sheffield in December. Thank you to school for allowing me to take the day off to compete, as it runs from Friday through to Sunday. It is going to be a wonderful opportunity for me!
Holly 11L