Growth Mindset Nominations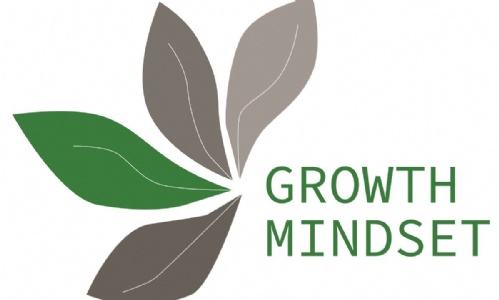 Staff are invited to nominate students who have demonstrated a Growth Mindset in the past few weeks. This might have been in lessons, in clubs, in tutor time or simply around school.
Please note we already award bi-annual subject badges and merits for good academic work, effort and improvement. These Growth Mindset nominations recognise those who show resilience (academic or otherwise); who aren't afraid to get things wrong and learn from it; those who have a go, take themselves out of their comfort zone or show that even if a task is tough they will persevere.
Growth Mindset
28 September 2021 - 8 October 2021
Student
Tutor Grp
Entry
Subject
Katie Watt
10W
Mrs E Taylor
Business Studies
Lily Phillips
10L
Mrs E Taylor
Business Studies
Keira Gandy
10F
Mrs L Cook
Chemistry
Megan Christiansen
10A
Mrs L Cook
Chemistry
Amelie Cunnington
10A
Mrs B Fleming
DT Textiles
Emma Purkis
10L
Mrs B Fleming
DT Textiles
Emily Chambers
11A
Miss N Willers
English
Lucy Gill
11F
Mr J Cassidy
English
Charlotte Scarth
10L
Miss J Nutt
Ethics & Philosophy
Fatima Mohmad
9APO
Miss J Nutt
Ethics & Philosophy
Daisy Schofield
9APO
Mrs A Ellison
French
Ruby Redmile
9APO
Mrs A Ellison
French
Jordane Radford
8A
Mr D Dennis
Geography
Sophie Leeks
11F
Miss S Chant
Geography
Alice Constantine
10A
Mr L Rooke
German
Emke Stevens
10W
Mr L Rooke
German
Eva Good
10F
Mrs L Samworth
German
Hannah Stephenson
10W
Mrs L Samworth
German
Ellie Horrocks
10F
Mr D Dennis
History
Aimee Evans
9BM
Miss N Byrne
Mathematics
Carina Nastase
7L
Mrs H Renard
Mathematics
Emily Burkitt
10A
Mrs K Brown
Mathematics
Heidi Madden
8L
Mrs K Brown
Mathematics
Emma Rock
10L
Mr S Mitchinson
Music
Nancy Threapleton
10W
Mr S Mitchinson
Music
Amelia Warner-Pratt
9KB
Mrs E Constantine
Pastoral
Amelie Green
11F
Mrs E Constantine
Pastoral
Annie Fox
7F
Mrs J Pankhurst
Pastoral
Ava Grace Prescott
8W
Mrs J Pankhurst
Pastoral
Nadia Bialas
7A
Mrs J Stacey
Physical Education
Hannah Scott-Summers
8W
Mrs M McGann
Physical Education
Shelby Ragsdale
11L
Miss J Machin
Physical Education
Sofia Rogers
10L
Mrs J Stacey
Physical Education
Tilly Maclean
9MC
Miss J Machin
Physical Education
Cecilia Ruskin
11L
Mr S Norris
Physics
Kayleigh Holman
10F
Mr R Stone
Physics
Ella Marshall
13F
Mrs H Brooks
Psychology
Katie Leeks
13F
Mrs H Brooks
Psychology
Abi Watt
8W
Mr R Stone
Science
Evie Gore
11F
Mr N Periam
Science
Isabelle Samson
8W
Mr R Stone
Science
Issy Sparkes
8W
Mr R Stone
Science
Jessica Stanley
10W
Mrs L Martin
Science
Julia Orr
11L
Mr N Periam
Science
Yasemin Kussan
10F
Mrs L Martin
Science