Spotlight on Sport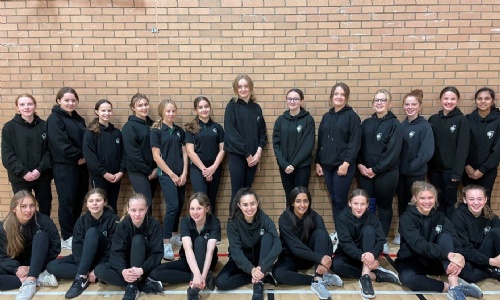 Netball
First matches for Year 7 and 8
It was the first opportunity for our Year 7 and 8 Netball teams to experience fixtures against our local schools – St George's Sleaford, St George's Ruskington, Priory Ruskin, KGGS and Sir William Robertson. All teams took part in a tournament style 'Netball night'!
The Year 7 team were a little unsure to start with but grew in confidence and improved greatly as their matches went on. They lost their first, drew their second and won their final two games.
Year 8 started strongly, they used good communication and moved well into space getting the ball into shooters effectively. They ended up 3rd overall, having won three matches, lost one and drawn one.
It was great to have so much Netball being played after such a quiet couple of seasons. We are looking forward to giving more students the chance to compete through indoor games next term.
| | |
| --- | --- |
| | |
| Year 7 Netball tournament squad | Year 8 Netball tournament squad |
Under 14 Football
The U14 Football team played their second match in the English Schools Football Association cup against Louth Academy. After conceding the first goal, the team were determined to work together to ensure they gained control of the game to finish with a fantastic 6-2 win.
The next game will be against Arnold Hill Academy, Notts and we are waiting to confirm the fixture.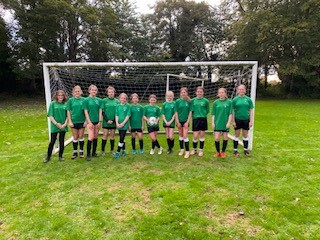 Under 14 Football Squad
Results
Age Group
Opposition
Date
Score
Place
Netball
Year 7
KSSA tournament
Thursday 7th October @ St George's
4th
Year 8
KSSA tournament
Thursday 7th October @ St George's
3rd
Football
U14
Louth
Tuesday 5th October @ KSHS
6-2
Won
Upcoming Fixtures
Age Group
Opposition
Date
Netball
Under 14 Tournament
KSSA tournament
Tuesday 12th October @ St George's
Under 16 Tournament
KSSA tournament
Tuesday 12th October @ St George's
Year 10
KSSA tournament
Thursday 14th October @ St George's
Football
Year 7
St George's
Thursday 14th October @ St George's
U14
Arnold Hill Academy
TBC
Year 9 Sports Afternoon
Written by Remi Alexander-Wade 9MC
Because Covid hit our school at the end of the summer term, a lot of people were isolating, including my form 9MC. A lot of people missed out on the end of year activities we were all looking forward to, including Sports Day. Luckily the school found a solution by giving us a re-do Sports Day: form against form.
There were 5 different events to take part in, as well as a Form relay. All of the events took place at different times. First we had Rounders and Football, then Wii dance, then Netball and sitting down Volleyball. The games all took place as tournaments, with representatives from the forms going up against each other.
The results ended with a one point difference between first and second place, KDU came 2nd and MC were the winners!
All of the students found it fun. Olivia from KB said 'it was really fun and it would have been nice to win, but overall it was an amazing experience'.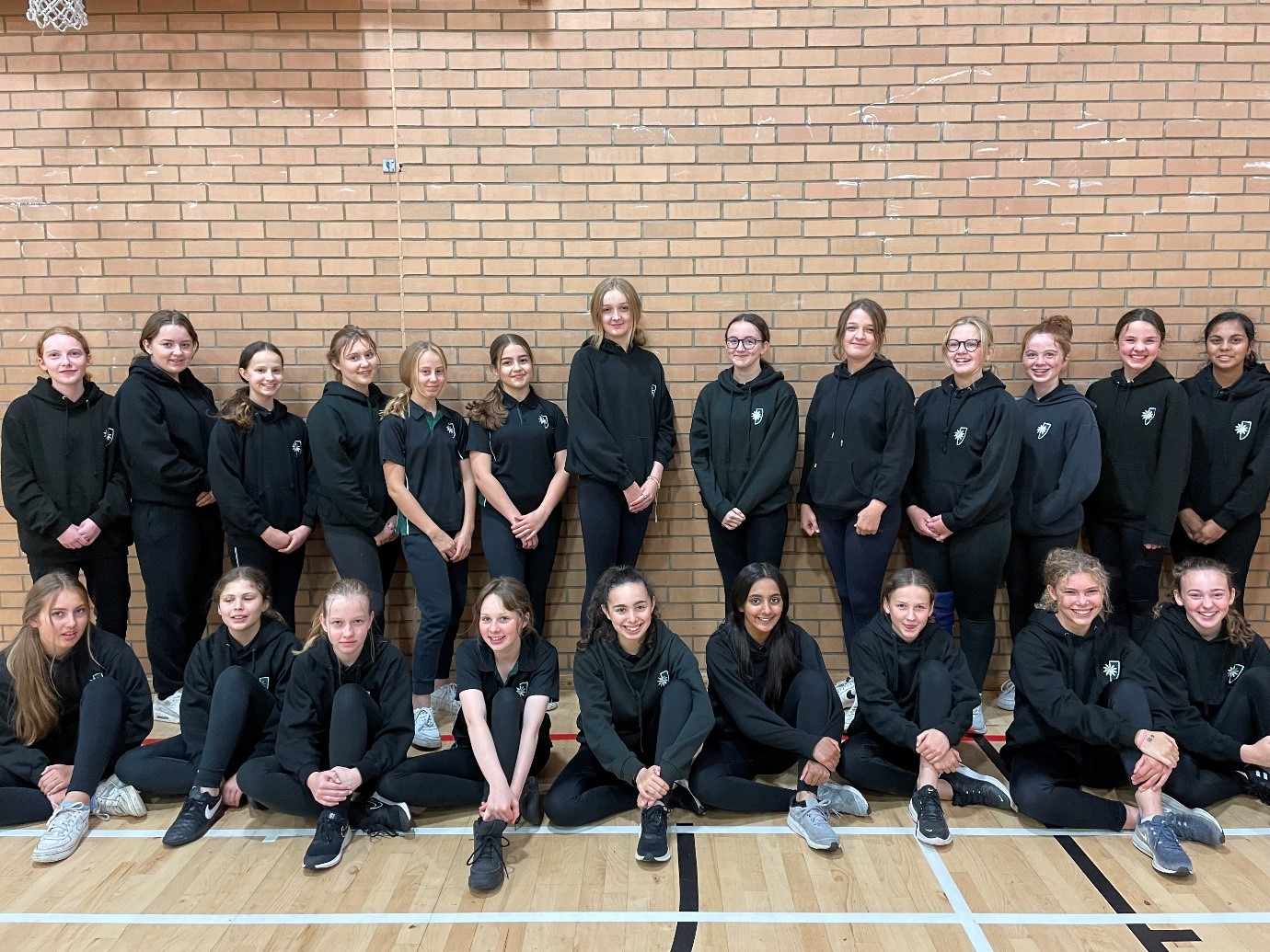 9MC – Winners of the year 9 Sports afternoon
Student success – Sophie Munks (9APO) County Tennis
Well done to Sophie as she continues on her Tennis journey. Sophie has been training with the Lincolnshire ladies county tennis team in preparation for the county cup in December. Ten of these players will be selected for the competition and juniors are also invited to play as part of the ladies team.