Wellbeing for All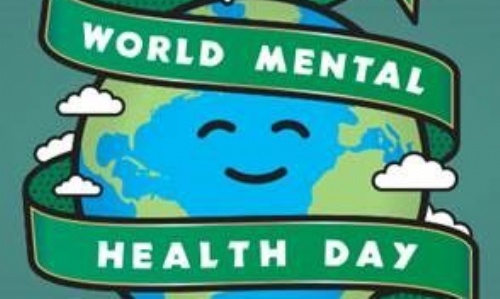 Last Sunday it was World Mental Health Day. This year's theme was 'mental health in an unequal world', asking us to think about the issues that cause mental health inequality both locally and globally.
Stigma and discrimination towards those with mental health issues is one key reason for these inequalities. Almost 9 out of 10 people with mental health problems say that the stigma surrounding mental health has a negative impact on their education, work and personal lives. The stigma around mental health can make it more difficult for those having difficulties to seek help. More details of World Mental Health Day 2021 can be found here:-
World Mental Health Day (who.int)
In tutor time over the past week we have been working with young people to help break down the stigma for those who are seeking help with their mental health. Students may have watched this video clip about the concept of 'mental health': do take a look yourself.
We all have mental health: animation & teacher toolkit : Mentally Healthy Schools
Speaking about mental health regularly can help break down stigma around asking for help. This link below gives some tips and hints for conversation starters and advice about starting a conversation about mental health with a young person.
tips-for-starting-a-conversation-about-mental-health-with-secondary-school-children.pdf (mentallyhealthyschools.org.uk)
Finally, uploaded onto the school website this week is a fantastic resource for parents/carers about the range of support available via Apps for young people which support their mental health and wellbeing. Please do take a look at this link to our website.
Mrs D Collett
Assistant Headteacher – Pastoral and Wellbeing