Sleaford Fire Station Needs You!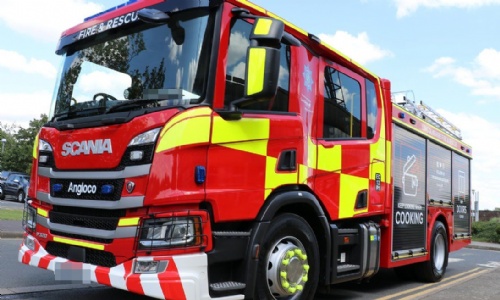 Sleaford fire station is looking for adults interested in becoming On Call Fire Fighters. The role is not full time, therefore you can make yourself available to respond to incidents in and around your primary employment and family commitments. Some of our On Call Fire Fighters have an agreement with their employees to respond to emergency calls whilst at work, others make themselves available whilst their children are at school, some give cover whilst working from home and others manage full-time employment alongside their fire service commitment.
Once trained an On Call Fire Fighter will be issued with an alerter which will activate when you are required to respond to a 999 call. All station personnel will come together one evening a week to complete 2.5 hours of training to maintain and develop their skills. You will work as a team using the latest equipment and life-saving techniques, to attend property fires, road traffic collisions, chemical spills, animal rescues, floods and many other incidents. The role is exciting, challenging and rewarding and we encourage people to apply from all walks of life. On Call Fire Fighters receive payment for being on call, completing training and attending incidents. Due to the nature of the job, applicants must have a reasonable fitness level, be aged 18 or over and live or work within 10 mins of Sleaford fire station. If you think being an On Call Fire Fighter might be for you there is lots of information on our website: www.lincolnshire.gov.uk/lfr or you can call our recruitment line for more information: 0800.3580 204. You are very welcome to pop down to the station on a Wednesday night between 18:45-21:15 for an informal chat with the crew if you wish to find out more.