Box Clever visit KSHS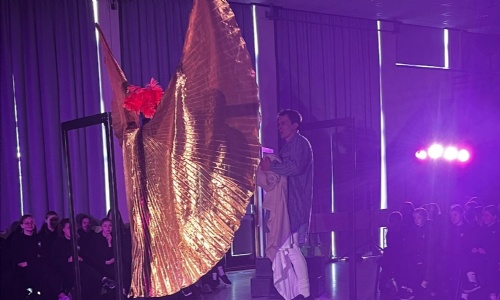 Box Clever visited KSHS on Tuesday, as they have done for many years now, but this time, they performed their version of Dickens' 'A Christmas Carol'.
The performance was met with delight and excitement as the actors created an abridged, slightly modernised, and yet faithful to the text performance which required audience participation. There was no lack of willing volunteers.
The English Department