Nothing to do in the holidays.......?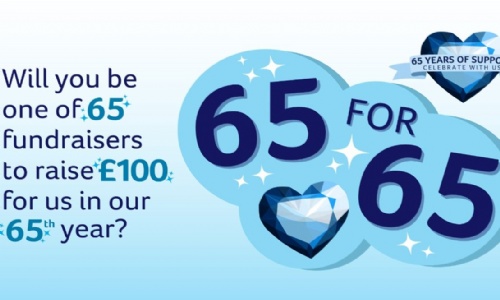 DO YOU HAVE A MINI ENTREPRENEUR AND LOOKING TO GIVE THEM A FOCUS OVER THE SUMMER HOLIDAYS?
My name is Sharna-Mae and I'm the Fundraising Officer at Age UK Lincoln & South Lincolnshire.
We're looking for 65 fundraisers to raise £100 each for us during our Sapphire 65th year. You choose your fundraiser from baking, a lemonade stand, arts & crafts, an exercise challenge, anything!! We need your help and we love a bonkers idea!! 😝
Sadly, it's not all fluffy slippers, enjoying retirement, and being surrounded by friends and family. For many warmth, loneliness, and survival provide daily challenges. Age UK Lincoln & South Lincolnshire have dedicated 65 years to supporting older people in their homes, preventing hospital admissions, and providing comfort and friendship as your local, independent charity for over 50's.
We strive for another 65 years as we reach more than 4,000 local, older people each week. We've teamed up with local businesses to create a fantastic GOODIE BAG upon completion of your fundraising as an extra little thank you. 😊
HOW IT WORKS
Take the challenge and fundraise £100 however you like, and register on Raisely- https://65for65.raisely.com/signup
Fundraise by sharing your Raisely page on your social media's (Sponsorship forms are attached as well)
Once they have reached your £100 target please email fundraising@ageuklsl.org.uk to discuss receiving the thank you goodie bag and we can collect your cash donations 😃
Be part of the 65 people who makes a difference.
Thank you so much for your time – we would love to have some mini entrepreneurs including parents too as part of our Sapphire 65th year fundraiser. If you have any further questions or needing some support please don't hesitate to contact me 😊
Kind regards
Sharna-Mae Brown| Fundraising Officer
Extension: 03455 546 144 - 1133