Year 9 Quadcopter Competition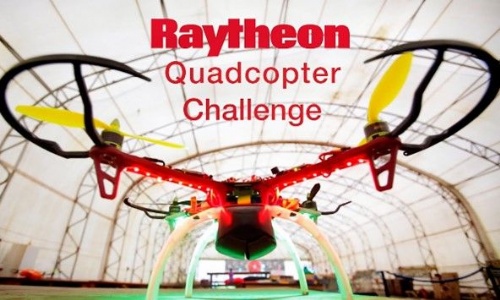 On Thursday 10 November, two teams from Year 9 attended the regional finals of the Raytheon Quadcopter Competition. Teams of four students were challenged to design, build, modify, and fly a quadcopter to compete in the UK wide competition run by Raytheon UK.
Our two teams; "The Clawters" (Felicity, Imogen, Grace, and Tia) and "Team S.E.A" (Lilly-Rose, Caiomhe, KJ, and Orla) had previously designed quadcopters to tackle a global sustainability issue. They chose to tackle ocean littering and monitoring turtle behaviour patterns. After spending several lunchtimes building and modifying their drones the regional final arrived. After inspections from the judges, students had to deliver a presentation on their design in front of all the participants – a daunting experience in which the teams did a fantastic job.
The afternoon task was the obstacle course, where our pilots had to navigate their way through slaloms, hoops, and various landing pads. Multiple crashes from all teams involved meant fast repairs were required to stay within the time limit – much like scenes from an F1 pit-stop.
All that remained were the final scores. The Clawters achieved a very respectable fourth place. Team S.E.A were awarded 194/200 pts and came in first place, with second place having 191pts. The winning team have progressed to the National finals on Thursday 8 December. All students should be extremely proud of their efforts, having been outstanding representatives for the school.
Mr S Norris
STEM Leader