Tohoku Earthquake - Outside Speaker in Year 10 Geography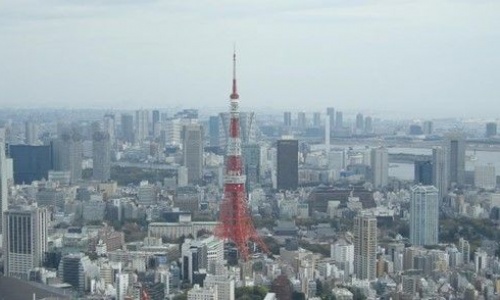 On the 11 November 2022 we had a visit from an outside speaker Mrs Rachel Enstone in our Year 10 Geography lesson. She discussed what it was like living in Tokyo, a megacity located 480km away from the Tohoku region in Japan - but what is the Tohoku region, and why is it relevant?
Japan is located on a convergent plate boundary, meaning it is prone to many earthquakes. This means most cities and towns in Japan are well prepared for this specific natural hazard. However, they were not prepared for an underwater earthquake, and definitely not the tsunami that came with it.
On 11 March 2011, Tohoku was hit with an earthquake that measured 9.0 on the Richter scale. It sent such a big shockwave that even people such as Rachel felt the earthquake from all the way in Tokyo. She described how these large tremors caused buildings to sway but didn't realise it was an earthquake until a local resident started panicking that the ground was shaking. Rachel explained that if you are moving whilst the quake is happening, it's difficult to feel it!
But that wasn't all. This earthquake worked with the waves and sent a 40-metre-high tsunami across the Tohoku region. Although it only lasted 6 minutes, the tsunami killed over 15,500 people, destroyed buildings, and caused a nuclear meltdown at the Fukushima Daiichi Nuclear Power Plant. For many people including Rachel, this was the reason many evacuated out of the country, as the plant could have spilled out radioactive material that could lead to serious damage.
Overall, as a class we learnt lots of things that we previously did not know about the earthquake, and it was very helpful that Rachel offered to come and talk to us about her experience. Here are some quotes from students in our class:
"It was very educational, and her visit helped us understand what an earthquake experience is like and what impacts it can have" - Kitty 10KB
"It was a unique experience learning from someone who saw the earthquake first-hand"- Chiara 10LM
"It gave me an insight to how scary the earthquake would have been for many Japanese civilians"- Jess R 10LM
Mrs S Livingstone
Subject Leader - Geography