Wellbeing for All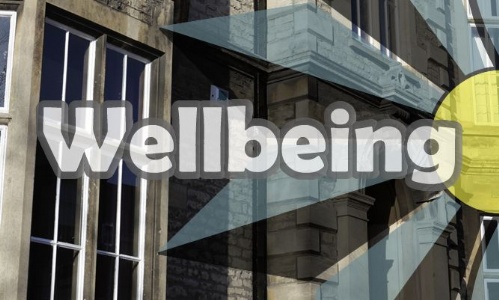 We have been thrilled with the response to our new Year 13 Wellbeing Ambassadors who have been working with students in the lower school supporting their mental health and wellbeing. The Wellbeing Ambassadors are available every Monday and Friday lunchtime in our wellbeing hub (K3).
We promote strategies to support positive mental health and wellbeing via our Wellbeing Wednesday programme: our theme this month is self-care and promoting good mental health via daily routines. You may have seen us use the 'Action for Happiness' calendar and I would like to signpost parents/carers and young people to a new App that 'Action for Happiness' has launched.
Action for Happiness App
The Action for Happiness app is based on the themes and actions from their popular monthly calendars and aims to give users a couple of friendly "nudges" each day - firstly that day's action in the morning and secondly an inspiring message towards the end of the day. The app is like having a little personal action coach in your pocket who:
Gives you friendly 'nudges' with an action idea each day
Sends you inspiring messages to give you a boost
Helps you connect & share ideas with like-minded people
The app was developed in partnership with Disciple Media, using their innovative app platform which helps communities to thrive. The app is available for Android or iPhone devices and can be downloaded via the link below:-
'Ten Keys to Happier Living'
All of us have times of stress, loss, failure or trauma in our lives. But how we respond to these has a big impact on our wellbeing. We often cannot choose what happens to us, but in principle we can choose our own attitude to what happens. In practice it's not always easy, but one of the most exciting findings from recent research is that resilience, like many other life skills, can be learned. Ten Keys to Happier Living is a fantastic book from psychology expert Vanessa King, which reveals how we can unlock the science of happiness to lead happier lives and create a happier world it addresses the following questions all based on research.
How can we improve our relationships?
What helps us cope well with adversity?
How does physical activity affect our mood?
What makes life meaningful?
What's inside the book:
Why each key matters - the science behind it
Reflections - To help you think about each key in your own life
Actions you can take - lots of evidence-based ideas to try
Mrs D Collett
Assistant Headteacher – Pastoral and Wellbeing