World Rainbow Day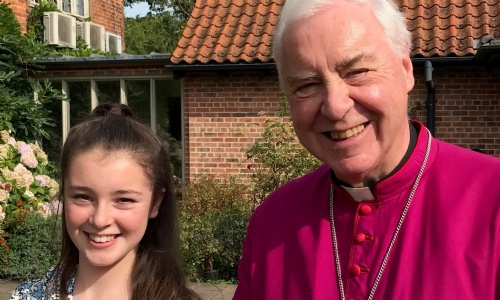 Tilly in 7F has been recognised for an idea that she had as a Year 6 pupil during last year's lockdown, by being formally invited by the Bishop of Lincoln to attend a special garden party, held to recognise people who "went the extra mile" during the pandemic.

Tilly developed the idea of 'World Rainbow Day' into a special event, which gained wonderful support, resulting in many primary schools taking part; from tiny rural schools, to high-profile ones such as Thomas's Battersea (the school Prince George and Princess Charlotte attend). Tilly encouraged school children to wear their favourite rainbow shade(s), as well as creating beautiful, themed
displays as a symbol of gratitude, respect and admiration for keyworkers and the many other wonderful people within
our communities, who showed so much professionalism and kindness during extremely difficult times.
'World Rainbow Day' provided a special time for schools to encourage children to talk about their feelings and share their memories from this period and to learn more about the amazing efforts of so many different key workers.