Geography Department Fieldwork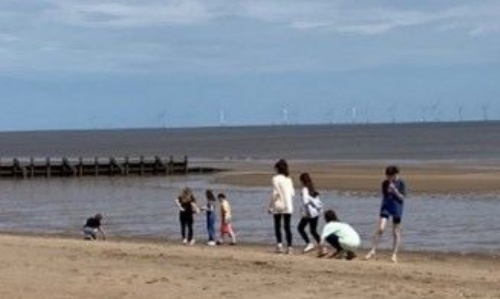 The Geography Department has welcomed the opportunity to take Year 7 and Year 8 Geographers for fieldwork experience. Both year groups have enjoyed recent visits during the last few weeks of this term.
Year 7 students enjoyed their first fieldwork experience at KSHS by visiting Skegness. In groups they explored the impact of tourism on the town by awarding environmental quality perception scores to different locations and considering the positive and negative impacts of tourism on this coastal resort. On the beach, students discussed and evaluated a range of coastal management strategies to decide which were most sustainable. The highlight for many students was designing and creating sustainable coastal defences in the sand and role-playing a pebble being transported by longshore drift along the coastline. The doughnuts and ice creams were also a treat to be enjoyed at lunchtime!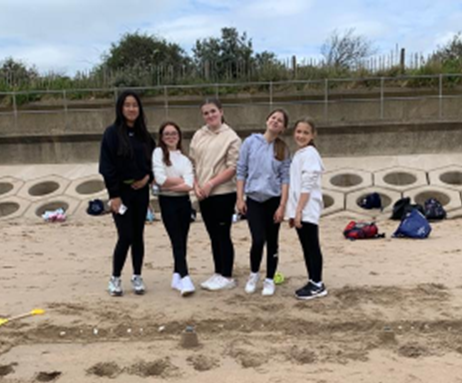 During their Geography lessons, Year 8 students also participated in visits to the Bass Maltings site in Sleaford. The Bass Maltings brewery was built between 1901 and 1907 and comprises eight malt houses. It is now a derelict brownfield site with huge redevelopment opportunity.
Students discussed reasons to explain why the brewery had been constructed in Sleaford. They conducted environmental quality surveys of the site and considered the social, economic and environmental impacts of regeneration. Students are writing letters to North Kesteven District Council with their creative and imaginative suggestions about how to regenerate the Bass Maltings in a sustainable way. We look forward to hearing their ideas!