Maths Equipment - September Preparation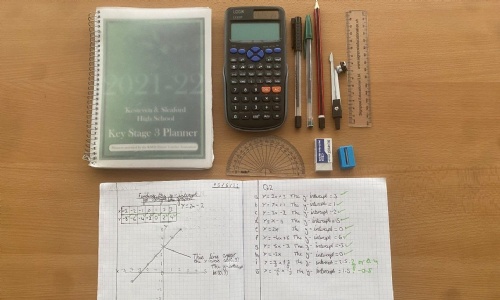 The Maths department would like to take the opportunity to remind parents/carers and pupils of equipment expectations for each and every lesson.
.In addition to their exercise book and planner, pupils should have a scientific calculator, compass, rubber, protractor, sharpener, ruler, pencil, blue or black pen, green marking pen and ideally a whiteboard pen. KS4 pupils should provide their own A4 ring binder folder and KS3 pupils will be given a transparent plastic folder at the beginning of September which they are expected to look after throughout KS3.
Mrs K Brown
Subject Leader - Mathematics