Year 10 Geography trip to Birmingham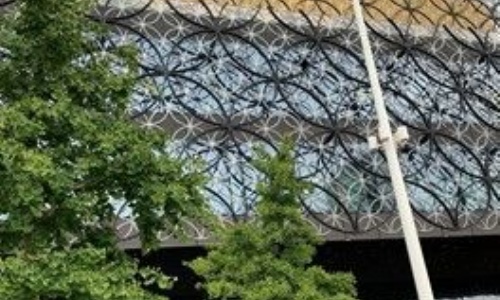 On Thursday 23 June 2022, 72 Year 10 geography students visited Longbridge in Birmingham to collect primary data for their GCSE Geography human fieldwork. The whole experience was very interesting to see the regeneration of what once used to be a car factory.
We travelled to Longbridge by coach and arrived at where the old MG Rover car factory used to be. The factory closed in 2005. Since then the area has experienced extensive regeneration. From the very moment we arrived, we could see very modern stores such as Marks and Spencer which towered above the car park. It was very evident that during the regeneration of this area, urban planners had considered the importance of the environment. There was clear evidence of tree planting as well as urban greening on the wall of Marks and Spencer. I really liked the fact that planners had thought carefully about the regeneration scheme meeting the needs of people with excellent parking provision and cycle racks. Bourneville College also served the educational needs of the student population.
Whilst here, in groups we conducted questionnaires with members of the public, asking about their opinions on the success of the regeneration. From this, I learned that a lot of people liked the regeneration, and that they believe it was a very pleasant environment with improved access for shoppers. I also learnt that the regeneration had provided many employment opportunities and given Longbridge a positive image, which the public liked.
In the city centre of Birmingham, we enjoyed visiting the new eye-catching library and experiencing the views from the garden terraces. From here we could see for ourselves the construction involved in the regeneration scheme and the diversity of building type and design. We walked to Brindley Place and Gas Street Basin noticing public table tennis and an open-air dance festival.
We returned to Sleaford exhausted after all of our 'steps' around the city. Back in school we are presenting, analysing and evaluation our results.
Ellie 10F