Speakers for Schools - Graphic Designer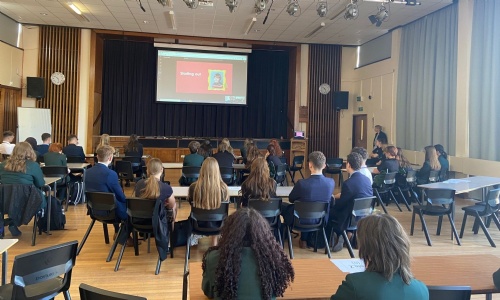 Over 60 Graphics, Photography and Business students enjoyed a session with Simon Mannion, a Creative Art Director with an Advertising Agency, through the Speakers for Schools organisation.
Simon shared with them his unconventional route into advertising, before providing an overview about the various roles in the industry. He finished with some life lessons he has gathered during his career that focus on four main principles, namely:
Be brave
Be resilient
Be diligent
Be yourself
The students had the opportunity at the end to ask some questions before taking part in a task to design their own logo for a new gym that focuses on young people. All the groups came up with some excellent ideas and examples of the work completed can be seen here.