KSHS involvement in the Jubilee Pageant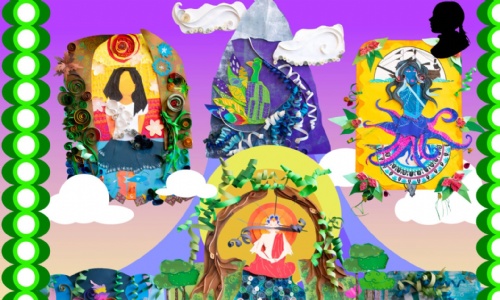 In the spirit of this month's school Wellbeing theme of feeling proud, you might have seen that the 20 year 9 students who took part in the River of Hope Art workshop in March had their work paraded down the Mall in the Jubilee Pageant!
They also had their work shown on giant digital screens on Oxford Street for the duration of the bank holiday weekend. I'm not sure if any of them managed to spot their flag, but we did and have attached a screenshot! We think they should be feeling very, very proud of having their work on display as part of such a prestigious event.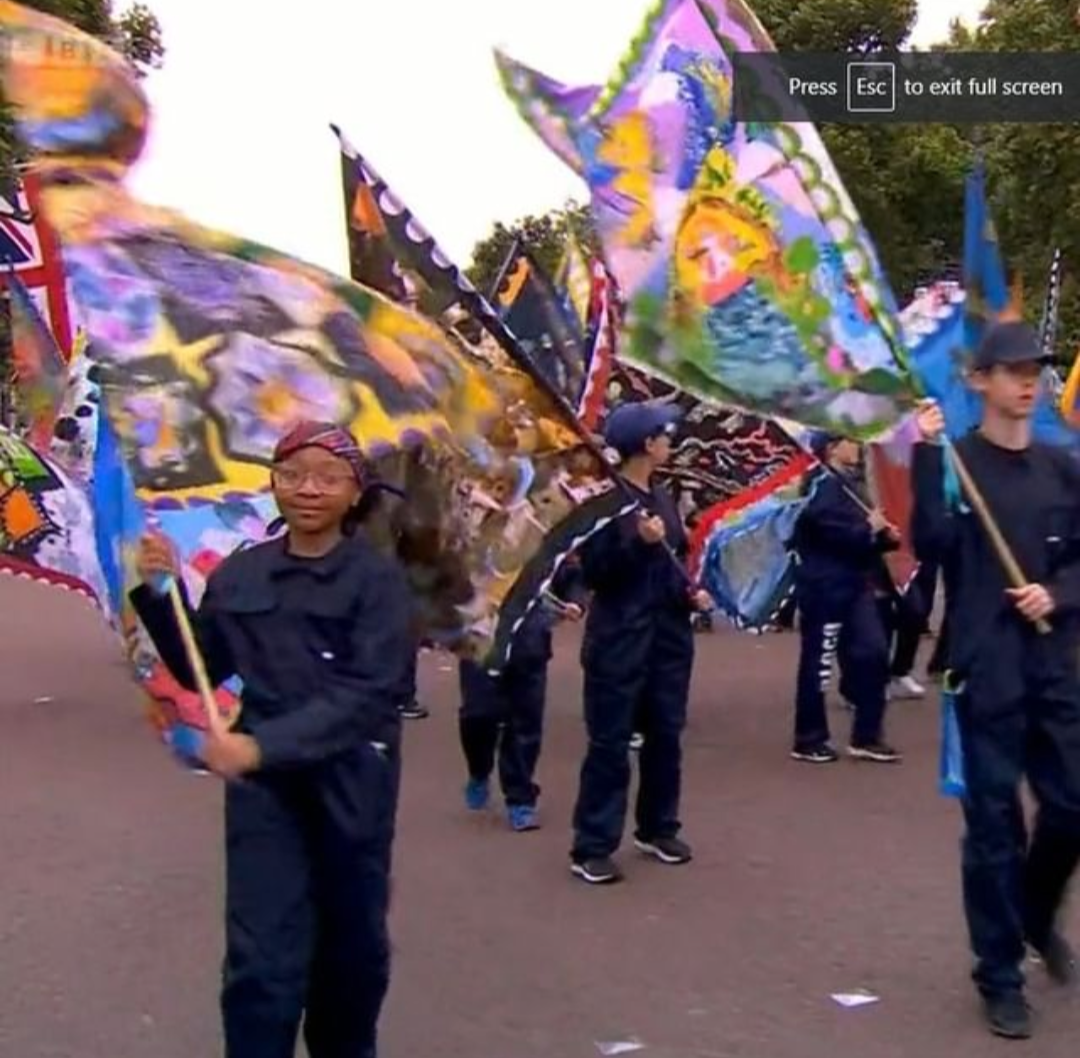 If you'd like to watch the River of Hope section, it can be seen on iPlayer – skip to 2:04. It lasts a couple of minutes, the KSHS flag is in the section behind the band, on the left-hand side!
BBC iPlayer - The Queen's Platinum Jubilee - The Platinum Pageant.