National Theatre trip with New Views club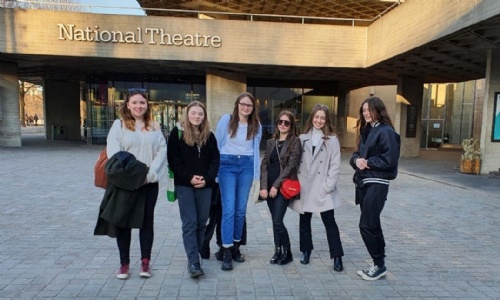 On Thursday, 17 March, as part of the New Views club, we visited the National Theatre to go and see a play called Small Island.
Small Island is a play adapted from the novel by Andrea Levy and highlights the issues such as racism faced by people migrating to England from Jamaica, both during and post-war. The trip allowed us to experience a play performed on the stage instead of just having the script read out loud. The New Views club is a competition set up by the National Theatre, where students write their own plays and submit them, with the winning play being performed by the National Theatre. We found experiencing a play being performed on the stage inspiring and had lots of ideas of what we could add to ours after the trip!
Kate and Gabriella 12L