Sleaford Riverlight Festival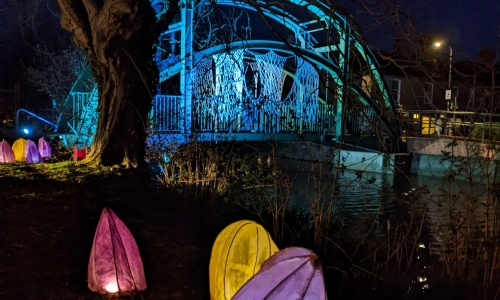 On Saturday the artwork produced by students during the workshop by Helena Doyle was on display outside The Hub as part of the Riverlight festival.
Students and staff had been working hard during the fortnight leading up to the festival, adding finishing touches to the work, and having it delivered to The Hub in time for installation. It was so exciting to see Eastgate Green lit up after dark on Saturday with the willow sculptures, which had been fitted with LED lights and were clustered on the ground, hanging from trees and even floating on the river! Our students' artwork accompanied work by other schools and community groups in Sleaford, and it was great to be part of this wider community event.
Miss E Cartwright
Art Technician