Growth Story Wellbeing Competition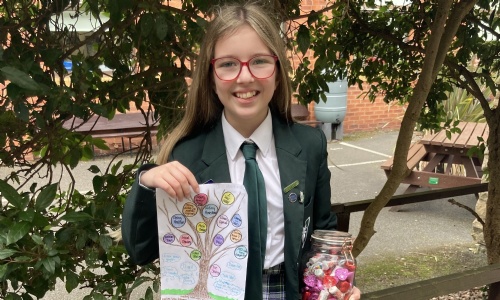 Last term we held a Growing Together poster competition for Key Stage 3 students. This was part of Children's Mental Health week and we asked our young people to consider their own growth.
We then asked them to submit a poster about their own growth – imagining themselves from being really young to who they are now and what the future growth might involve. We received some really creative posters and the winner of the competition who received a jar full of lovely goodies was Lilly-Rose 8L.